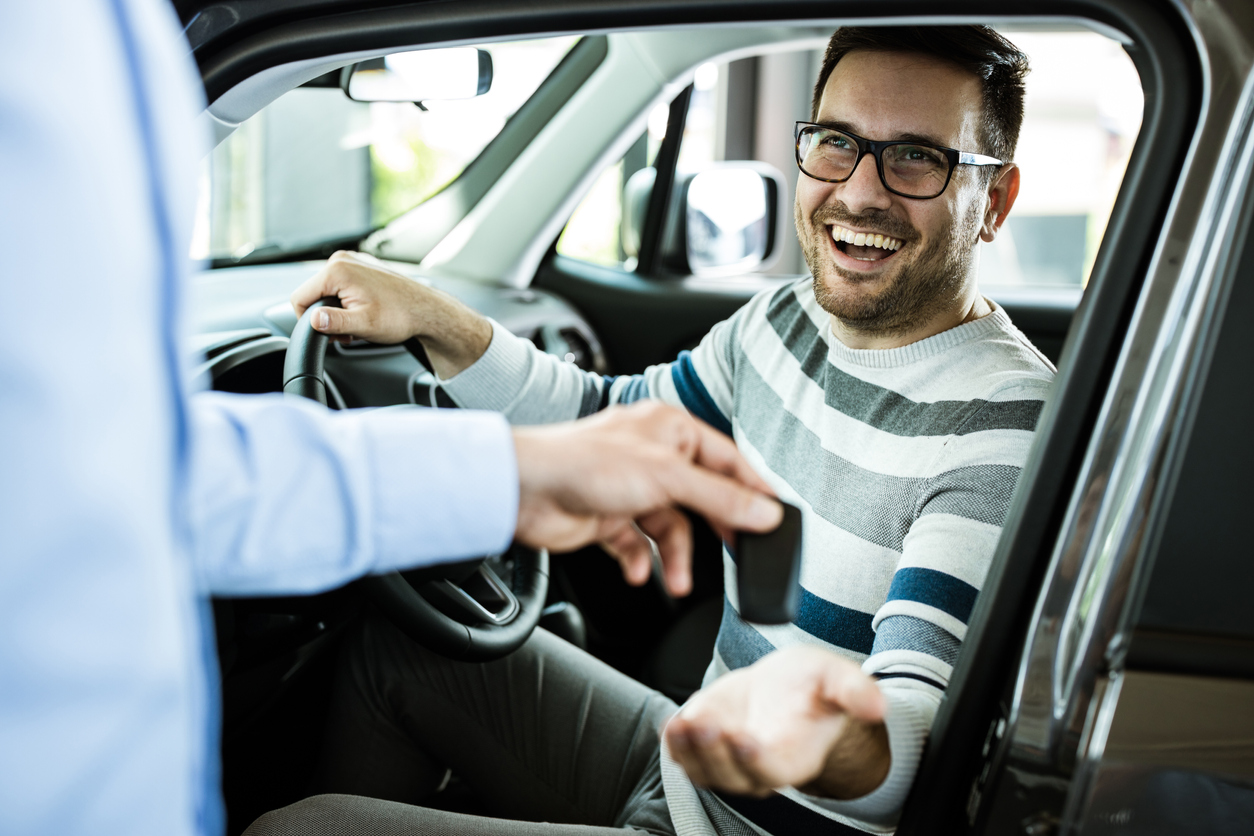 Why Test Drive a New Vehicle Near Broken Bow, OK
When you're hunting for a new house, you wouldn't just up and buy one without taking a tour first. Buying a car should be the same — you're going to want to test drive the model before you buy. Sure, you can read reviews and look up specs, but until you get behind the wheel for yourself, you won't really know if it's the right fit.
Test driving a vehicle you've had your sights set on for a while gives you the best knowledge of how it drives, how it operates, and how it feels. You can see how it handles curves, how it stops, and what sets it apart from other vehicles you've looked at. A test drive will help you decide if it's the car for you, or if you should keep looking. It's important to make that decision before you invest time and money.
How to Test Drive at Jay Hodge Dodge Chrysler Jeep RAM
If you have a certain Dodge, Chrysler, Jeep, or RAM vehicle in mind that you've been wanting to take for a spin just browse Jay Hodge Dodge Chrysler Jeep RAM's inventory and find the one you've been looking at. From cruisers like the Chrysler 300 and Dodge Charger to sleek compact SUVs like the Jeep Wrangler to worksite warriors like the RAM 1500 and 2500, we have a vehicle in our inventory that can enhance your daily drive. When you've decided which one you would like to test out, give Jay Hodge Dodge Chrysler Jeep RAM a call, and we'll set it up.
Test Drive Your Favorite Dodge Chrysler Jeep RAM Near Broken Bow, OK
Before you decide to buy the vehicle you've been looking at for weeks, it's important to take a test drive to get a feel for the vehicle yourself. Visit Jay Hodge Dodge Chrysler Jeep RAM to see it in person, or browse our inventory to find a better fit. Either way, our sales team will make sure you have an excellent experience and find the right ride for you. We also have dealership specials to make that dream car fit within your budget, and a service department to help you down the line. Give us a call today, and we'll answer any questions you might have. We look forward to taking you out on a test drive soon!