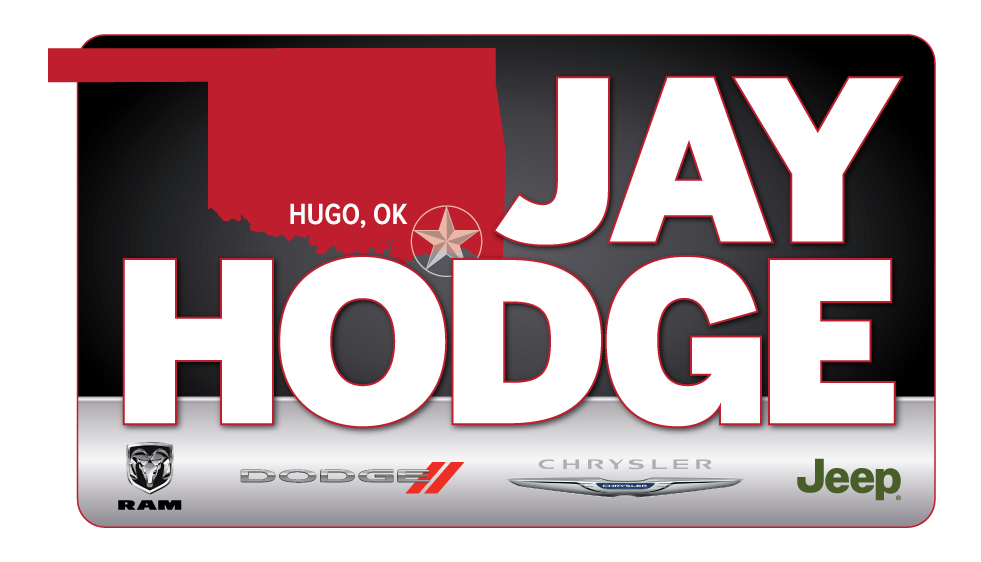 Used & New Models for Sale in Hugo, OK
If you live in Hugo, Oklahoma, chances are you live just a few streets over from Jay Hodge Hugo. That's right. Just a short distance away sits our dealership – where you'll find reliable and competitively-priced cars, trucks, vans, and SUVs. Whether you're in the market for a used or new vehicle, you're certain to find plenty of options at our dealership.
If you have something already in mind, great! If not, browse our stock online. You can use our handy filters that will help you narrow down your search. Simply choose from filters such as price, year, make, interior color, features, exterior color, body style, and more.
Don't overpay, come see Jay! Ask us about our price match guarantee. At our dealership, we always put customers first. Stop by today and visit our convenient location at 2505 E Jackson Street, Hugo, OK 74743. If you live in Hugo, then we're sure you've passed by Jay Hodge Hugo at some time or another. Make today the day you stop by to experience our outstanding customer service and learn about the many ways to save with us.
New & Used Vehicles at Great Prices at Jay Hodge Hugo
Looking for deals and specials? You've come to the right place. At our dealership, we pride ourselves on the many ways we let shoppers save. From new to used vehicles, we offer specials all around. Our specials are only for a limited time only, so don't wait. Come see us today.
If you're in need of service or repairs, don't forget about our service department. Offering top-quality service, our technicians get you back on the road in no time. We even have service specials as well. Turn to Jay Hodge Hugo for all of your car needs. You can count on us!