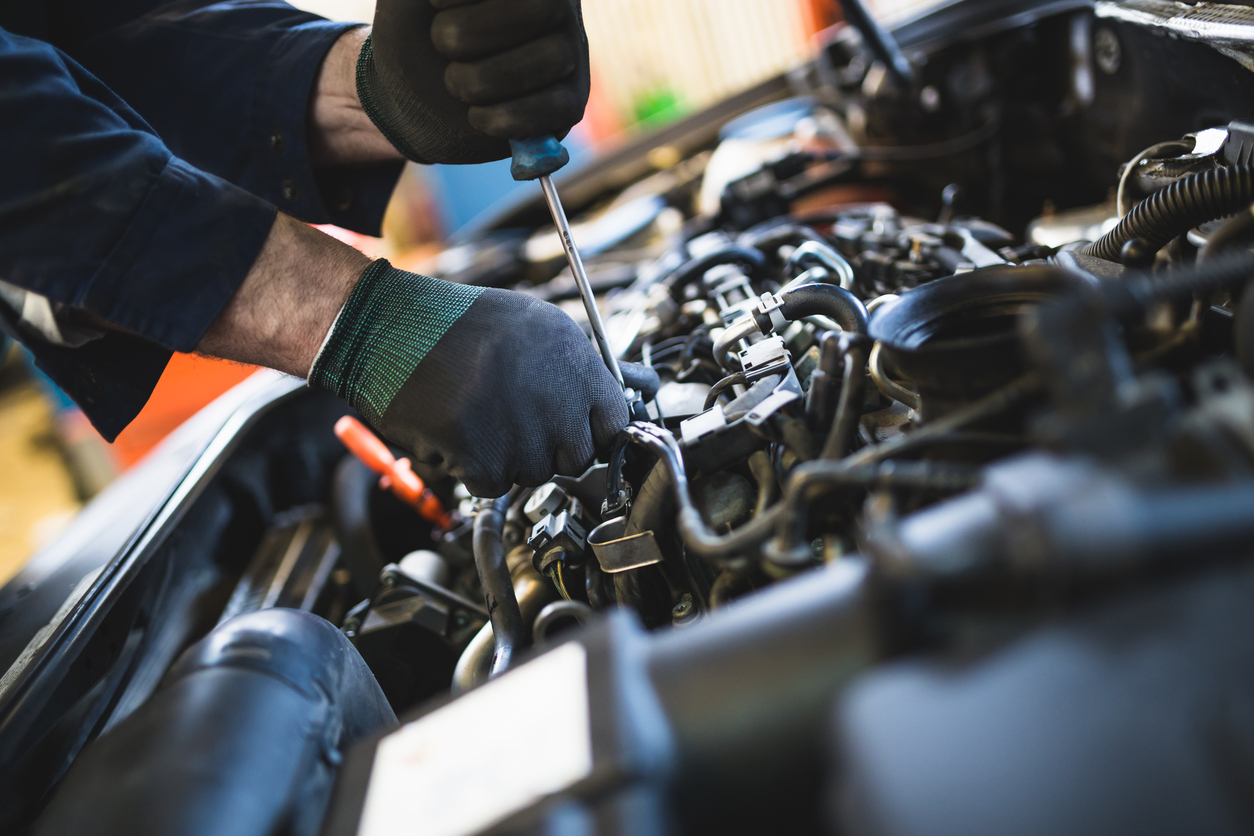 Engine Repair Services Near Broken Bow, OK
Even with regular oil changes and tune-ups at scheduled service intervals, sometimes things still go awry with car engines. Engine repair can seem daunting, but with the trained technicians at Jay Hodge Dodge Chrysler Jeep RAM at your service, you can feel confident that you'll get the repairs you need in a quick, efficient, and affordable manner.
One of the most common reasons that drivers from the Broken Bow, OK area visit our engine repair service center is an illuminated check engine light in their car. If this light is on, it's a good indicator that something is amiss under the hood. However, there are some things that won't cause the engine light to illuminate if they break. That's why we always recommend that drivers have an auto shop that they can trust, like ours at Jay Hodge Dodge Chrysler Jeep RAM.
Why Is the Check Engine Light On?
Most commonly, one of four things will cause the check engine light to come on: the spark plugs are damaged, the gas cap is loose, the mass airflow sensor is breaking, or the oxygen sensor is breaking. If you have a car with a catalytic converter, it could also be the reason why your light came on. Whenever the check engine light comes on, it's important to head straight to our service center at Jay Hodge Dodge Chrysler Jeep RAM near Broken Bow so that we can diagnose and fix the issue before more damage occurs.
Some things, however, like the head gaskets, timing belt, or the need for a general tune up won't cause the engine light to come on, but they are important services nonetheless. If you suspect that you need a head gasket replacement, timing belt replacement, or engine tune up near Broken Bow, OK, we encourage you to book a service appointment with us quickly.
Schedule Engine Repair or Check Service Near Broken Bow, OK
Our service center at Jay Hodge Dodge Chrysler Jeep RAM, conveniently located near Broken Bow, is able to service all parts of your engine so that you can continue to drive your car for miles to come. If you're in need of engine repairs or an engine check in the Broken Bow area, book your appointment online in just a few minutes. And, of course, you can always schedule your regular oil changes online so that you never miss this engine maintenance service.