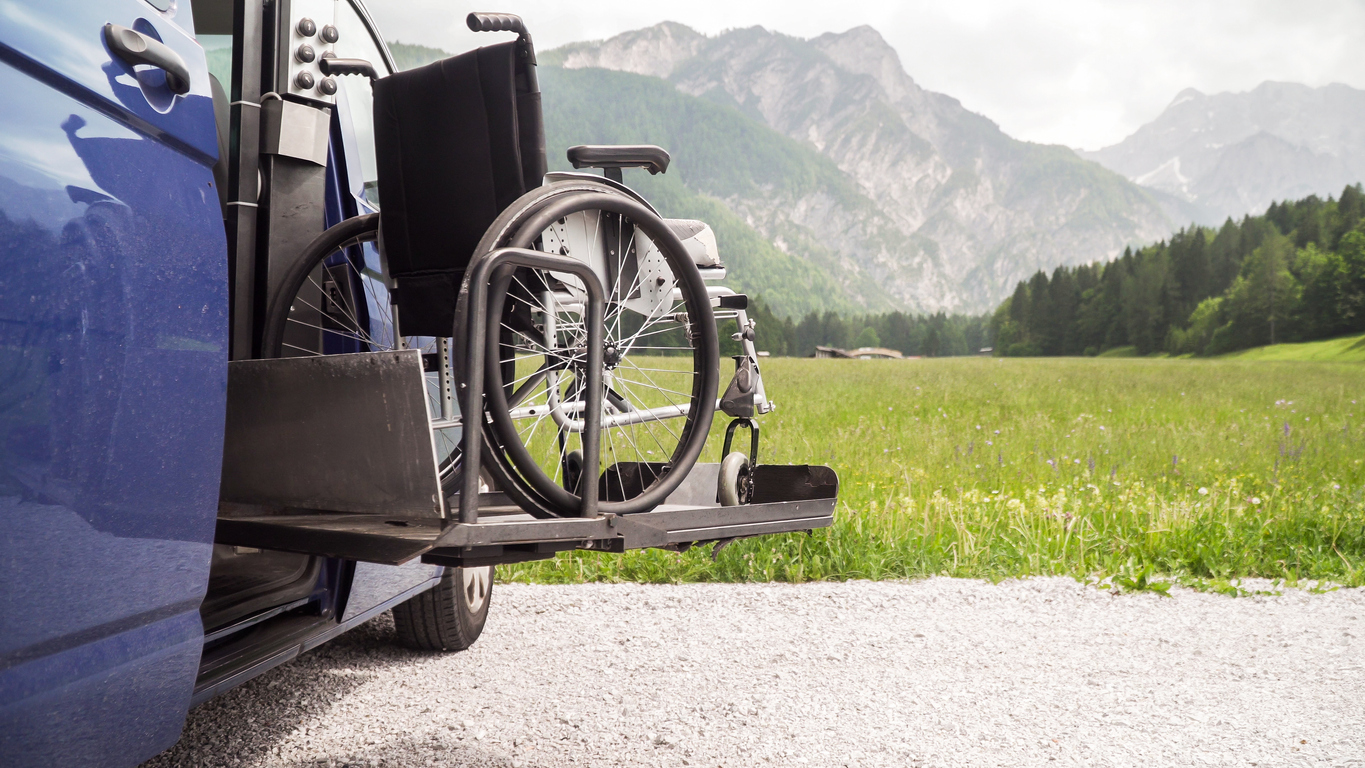 Fiat Chrysler Automobiles Driveability Program in Hugo, OK
Though you may be most familiar with auto discounts for military members and students, Fiat Chrysler Automobiles (FCA, the parent company for Chrysler, Dodge, Jeep, and RAM) has a savings and reimbursement program to assist with the costs of adding adaptive equipment to a vehicle. The Driveability program through FCA can help shave off some of the cost for those who need adaptive equipment in their car. The program applies to most FCA vehicles, and you can use this FCA Driveability compatibility tool to help determine which FCA vehicle is most suited to your equipment needs.
Driveability Program Details
Between the purchase price of a brand-new vehicle and the additional price of adaptive equipment, the costs for an accessible vehicle can quickly skyrocket. That's where the Driveability program comes in – through the program, you can be reimbursed up to $1,000 of the cost of adding adaptive equipment to a Chrysler, Dodge, Jeep, or RAM vehicle.
The Driveability program includes many popular vehicles like the Chrysler Pacifica, Dodge Durango, Jeep Renegade, and the RAM 1500.
To apply for reimbursement through the Driveability program, there are a few things you'll need:
A new Chrysler, Dodge, Jeep, or RAM vehicle
Equipment installation within six months of purchase or lease
Any other paperwork and documentation deemed necessary per the FCA Driveability program guidelines
Your Driveability application will need to be submitted within 60 days of the completement of the installation. If your application is approved, reimbursement will be paid within six weeks from the receipt of the approved application. If you have any questions about the program or the required documents for the application, we encourage you to reach out to us at Jay Hodge Dodge Chrysler Jeep RAM. We are glad to assist you with any paperwork or questions you may have. You can also contact the Driveability Program Headquarters directly for questions about specific equipment.
Driveability Financing
The Driveability program doesn't just cover reimbursement for equipment costs, it also includes special financing for qualified participants. Through the program, you may be eligible for exclusive Chrysler Capital financing through Jay Hodge Dodge Chrysler Jeep RAM. Our financing department will help you determine eligibility and get you set up with the auto loan you need for your vehicle purchase.
Learn More at Jay Hodge Dodge Chrysler Jeep RAM
If you would like to learn more about the FCA Driveability program, don't hesitate to contact us. Our team at Jay Hodge Dodge Chrysler Jeep RAM would be glad to go over the program in more detail with you and help you start the process of purchasing your vehicle and completing your Driveability application.
You can also get started now by viewing our complete Dodge, Chrysler, RAM, and Jeep inventory online. To be sure that your chosen vehicle can be adapted with the equipment you need, be sure to reference this handy compatibility tool from FCA. Once you've chosen the vehicle that meets your equipment needs and personal style, contact us or visit us at the dealership to finalize the shopping process at Jay Hodge Dodge Chrysler Jeep RAM