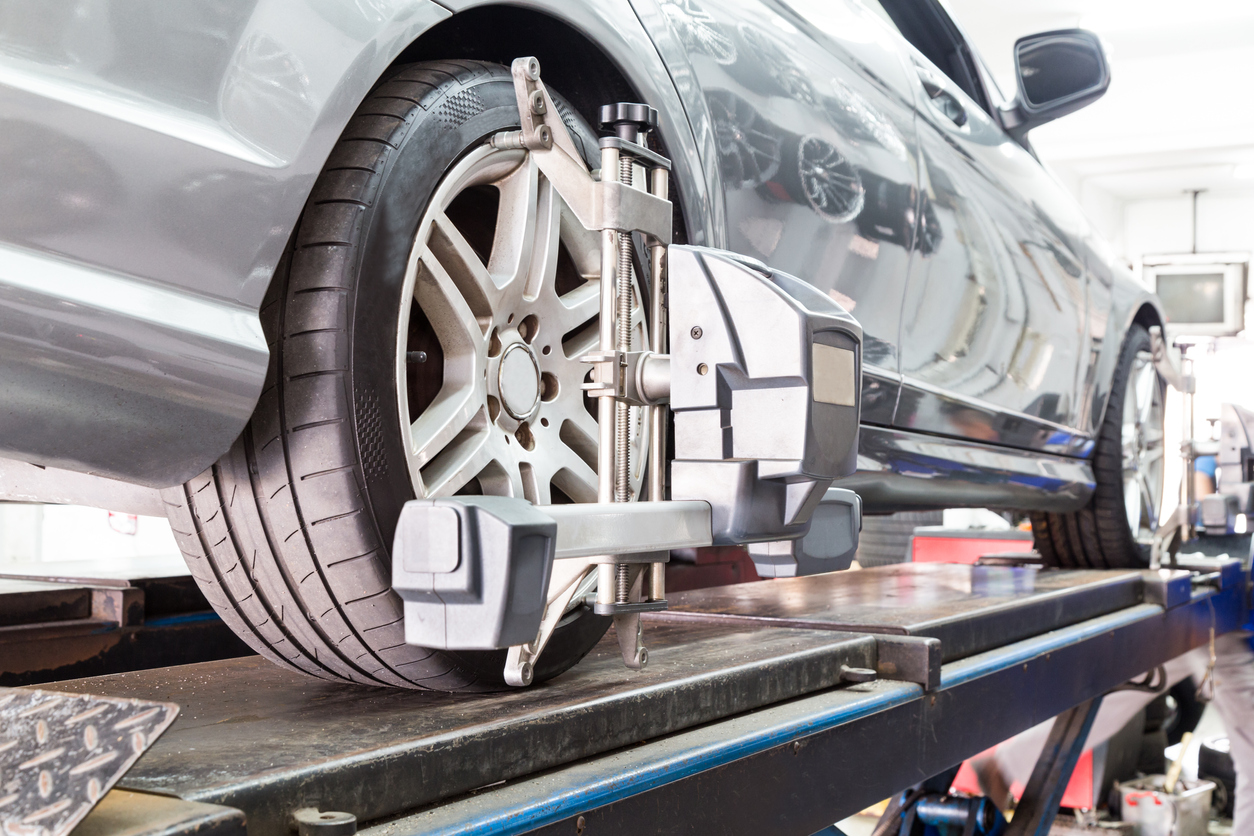 Tire Alignment Service in Hugo, OK
If you're among the drivers who aren't quite sure what tire alignment is, don't worry – there are plenty of you out there, and the name of the service itself is pretty misleading. Because, believe it or not, the service does not entail an adjustment to your vehicle's tires but rather to the suspension system.
Hitting potholes, bouncing over speed bumps, and maneuvering rough road conditions of all kinds is hard on your car's suspension. When your suspension gets nudged out of the proper alignment, it can cause problems like uneven tread wear on your tires, which can become at best an inconvenience and at worst a safety hazard.
But here's the good news: Jay Hodge Dodge Chrysler Jeep RAM has a top-notch, full-service automotive care facility that can handle your tire alignment needs quickly, correctly, and without overcharging. Our expert technicians are just as committed to making our customers happy as everyone else at Jay Hodge, and one of the best ways we've found to do that is by offering great low prices on our services in addition to special savings on common repairs.
How Do You Know If Your Car Needs Alignment Service?
There are a couple of things that can tip you off to your vehicle's need for tire alignment. The first and most readily noticeable of these is if your car pulls to the right or the left when you are driving straight down the road. If you notice that, you might also want to check your tires for uneven tread wear.
If your suspension system is out of whack and you continue to drive your vehicle without getting it taken care of, you run the risk of doing further damage to your tires and racking up more auto service needs along the way.
The best approach is a proactive one. Schedule service at Jay Hodge's service center today. Then, let our experts take a look. They will provide a straightforward and honest assessment of your vehicle's needs – and you can trust their recommendations. They will never try to sell you parts or services you don't truly need.
It's well worth a small investment of time and money to ensure your safety and your vehicle's proper functioning.
Why Should You Schedule Alignment Service at Jay Hodge Dodge Chrysler Jeep RAM?
There are three main things that keep drivers turning to our amazing auto care facility for all of their vehicle's service needs: quick work, low prices, and expert attention to detail. When you bring your car to Jay Hodge, whether for tire alignment, brake work, parts replacements, or anything else, you can trust that you'll have a good experience here. Because we value your safety, money, and time, we strive to make it as convenient, budget-friendly, and quick as possible to get your car the service it needs. Schedule a service appointment today and let us get your vehicle back to it's like-new status.