2020 Renegade Vs 2020 Outlander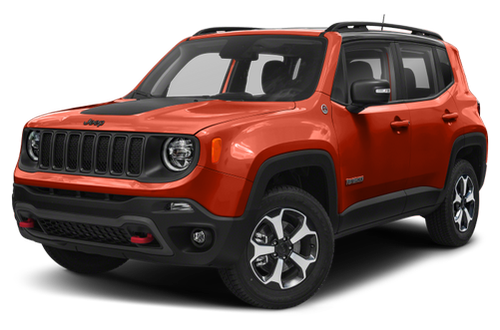 2020 Renegade vs. 2020 Outlander in Broken Bow, OK
Choosing between the many available SUVs on the market can be tough for modern drivers. When so many offer similar features at similar prices, it can be difficult to decide which is right for you. That's why we're comparing the 2020 Jeep Renegade and the 2020 Mitsubishi head-to-head. They're close competitors, and you've likely come across them in your research. Let's see what both have to offer to help you choose which earns a spot in your driveway.
Performance
The 2020 Jeep Renegade outperforms the 2020 Mitsubishi Outlander at every turn, boasting a 2.4-liter engine with 180 horsepower and 175 pound-feet of torque. Meanwhile, the Outlander only puts out 166 horsepower and 162 pound-feet of torque also with a 2.4-liter engine. For a transmission, the Renegade benefits from a zippy automatic transmission while the Outlander lags behind with a continuously variable transmission. Further, as a Jeep vehicle, the Renegade is far better suited to hit the off-roads around Oklahoma than the Outlander.
Interior Comparison
Looking inside the cabins of these two SUVs you'll find even more features in favor of the 2020 Renegade. While the Renegade benefits from plenty of modern technology and a modern design, the Outlander feels outdated. You'll find that the Renegade's seats are more soft and supportive than the Outlander, which has earned a reputation for its uncomfortable cabin accommodations. In addition, though the Outlander is larger than the Renegade, the Renegade beats the Outlander for passenger space in nearly every measurement.
Safety Features
Driver assistance features are now ubiquitous in modern SUVs and should be an important part of your considerations. Again, the Renegade beats out the Outlander by offering more driver assistance features. While both have brake assistance, a rearview camera, electronic stability control, and daytime running lights, the Renegade also offers blind-spot monitoring, lane-keeping assistance, lane-departure warning, and cross-traffic alert.
The Renegade is Ready for You at Jay Hodge Hugo
If you're ready to cruise through Oklahoma and beyond in an SUV that's spacious, safe, and packed with desirable features, the Jeep Renegade is waiting for you at Jay Hodge Hugo. Browse our available models online, then contact us when you've found your favorite. You can also shop with us in-person and set up a test drive of the Renegade today.